Race Time
Master the Track of the Day
Simple to play but challenging to master!
Features
One Touch Racer
Streamlined controls for mobile devices.
DAILY TOURNAMENTS
New tracks daily. Lets you play friends and challenges you to make your way to the top of the weekly leaderboard.
Daily Rewards
Login each day to receive free coin gifts and beat your friends.
SOCIAL
See how all your friends are doing from leaderboard on the main screen.
Collect cars
There are styles of cars for everyone. Drag Racers, mushrooms, jets, classics cars. No rules here. You can even race a chicken to the top of the leaderboard.
SATISFIES THE SERIOUS GAMER
Picking the most valuable lanes are important when playing. Adjust your speed to drift into a more beneficial lane. The top players have great patterns for low times. Race them and then try to replicate it. Also, don't just release on the curves. Tapping the keeps speed up
SPECIAL FEATURE
World and friend leaderboards
Facebook login to connect with friends.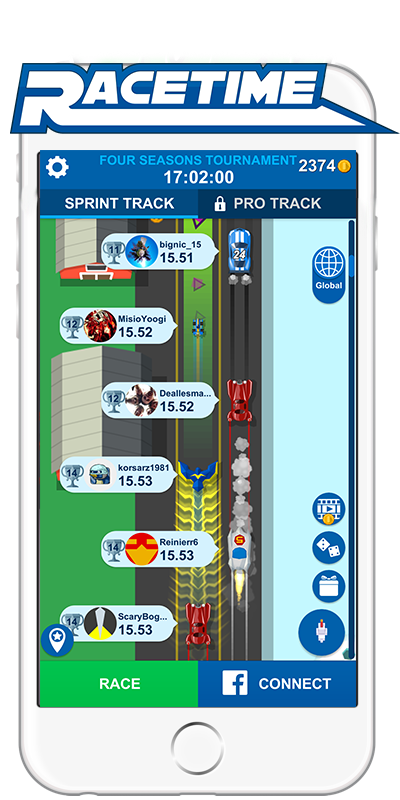 "Great. So many cool features and attention to detail."

— K. Thompson

"I love this game! It is absolutely by far the best game in the app store"

— I. Miller
TELL US WHAT YOU THINK
OF WORD CHUMS!