Word Chums
INTRODUCING THE CHUMS
Oozing with personality, they bring the game to life. Have fun earning gear to outfit your Chum and expressing your style.
Features
INCREDIBLY STREAMLINED GAMEPLAY
Word Chums is a pleasure to play. See words validate instantly as you place letters and see the scoring badge automatically indicate word strength.
FAMILIAR CROSSWORD GAMEPLAY
Word Chums stays true to the classic word building gameplay you know and love.
EARN TOP CHUM STATUS
Earn experience points with each word played and level up to become King or Queen of the Chums. Show off your "wordly" prowess by climbing your way to the top of the weekly leaderboards.
TRULY SOCIAL
See how all your friends are doing from the friends list on the main screen. Experience a new level of collaborative fun by grabbing a teammate for a couples challenge.
SAY GOODBYE TO GETTING STUMPED
Just when you need it most…Hints can point you to the location of a better word.
SATISFIES THE SERIOUS GAMER
Word Chums has achievements, best-word challenges, leveling, player stats, leaderboards and much more. It's a deep gaming experience for everyone that gamers can master.
LEARN A LITTLE
Expand your vocabulary as you quickly experiment with new letter combinations and instantly discover new words. Tap any word to see its definition.
SPECIAL FEATURES

2-4 player games
Customizable Chum characters
Know valid words before you press play
Automatically see the strength of your word
Weekly leaderboard competitions
Find the best word and beat the hint challenges
Drop a Bomb and take your turn with a new set of letters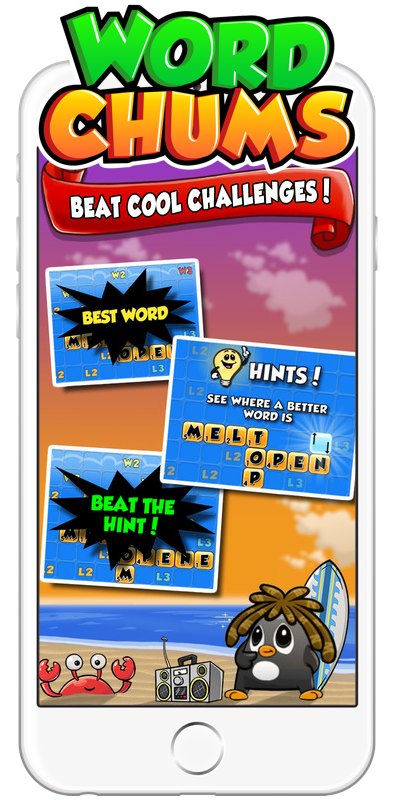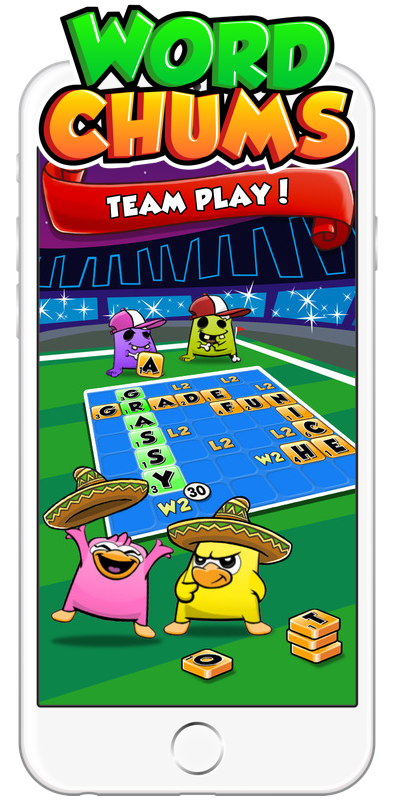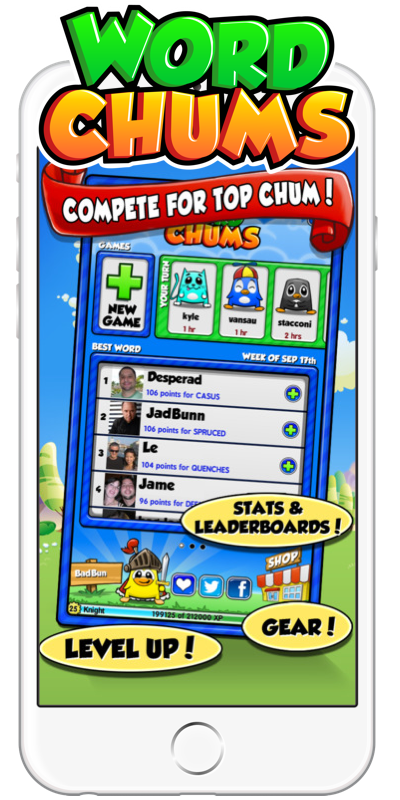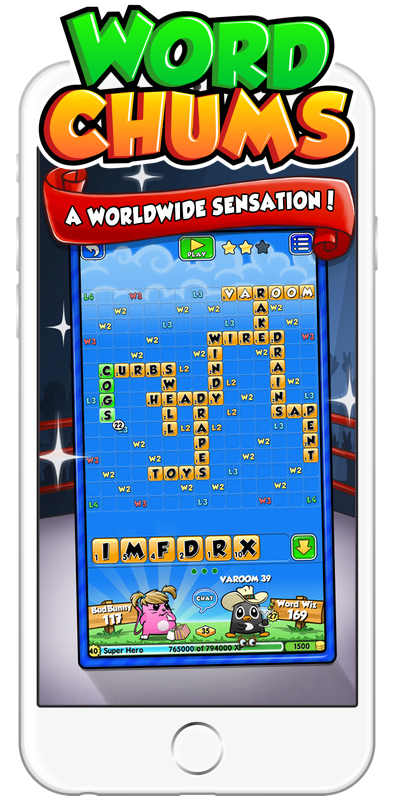 "Great. So many cool features and attention to detail."

— K. Thompson

"I love this game! It is absolutely by far the best game in the app store"

— I. Miller
TELL US WHAT YOU THINK
OF WORD CHUMS!